The first step in creating a campaign is to click 'Campaigns' in the top navigation, and click the 'Create Campaign' button.
Types of Campaigns
You will be prompted to select a type of campaign.
Give Now: A simple donation form to collect donations.
Appeal: A campaign landing page that clicks through to a donation form.
Community Fundraising: A campaign landing page that allows fundraisers to create their own page on behalf of your organisation. There will be a range of templates to pick from including Running, In Memory, and Bespoke.
To learn more about campaign templates check out the video above.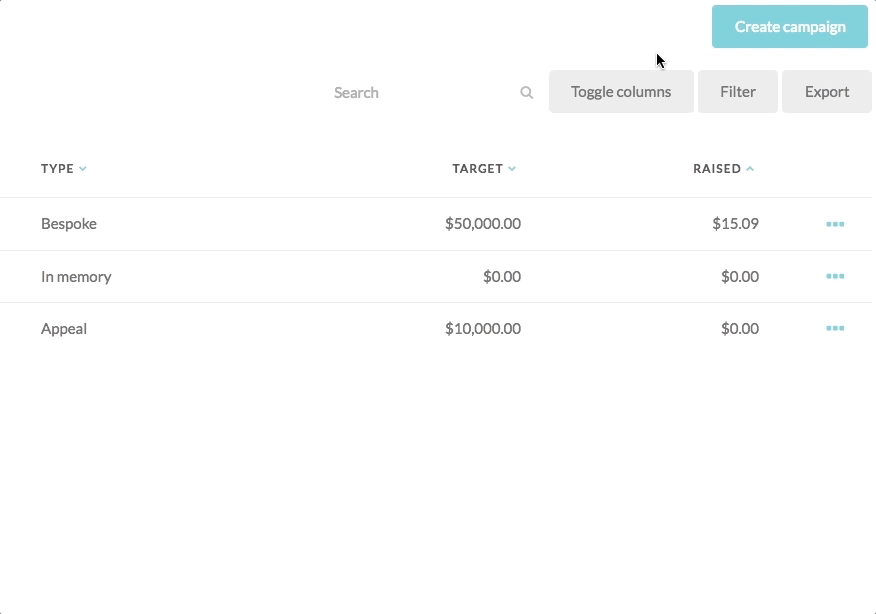 Need help setting up your campaign? Reach out to support team at support@grassrootz.com