Overview of QR codes
Quick Response codes are codes that can be scanned via a mobile phone and provide a great way to share a page (and other information too, if needed).
See below for an example of a QR code; try opening your smartphone camera and scanning it! (spoiler: it will take you to the Grassrootz home page)
QR codes can be:
Scanned directly from a screen.
Printed onto a piece of paper and scanned from there.
Printed onto clothes and scanned there too!
Generating a QR code for your fundraising page
All Grassrootz fundraising pages allow you to generate a QR code. To start, visit the fundraising page you wish to generate a code for.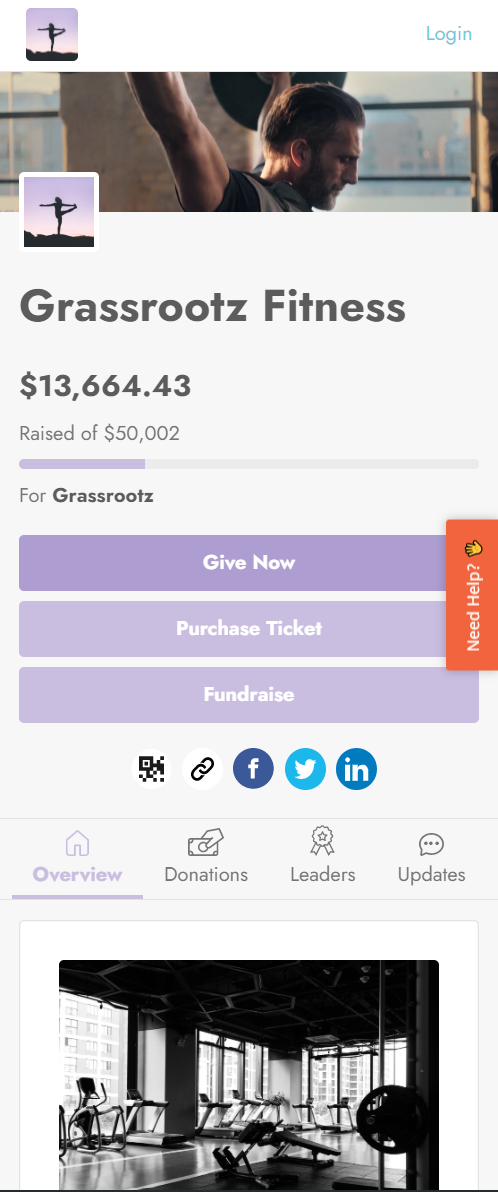 The sharing widget (expanded below) will allow you to share your page on a number of social media platforms, as well as generate a QR code for your page.
The buttons above (from left to right) will:
Open the QR generation window.
Copy the link to the current page.
Share via Facebook.
Share via Twitter.
Share via LinkedIn.
When the modal opens, the QR code will load automatically!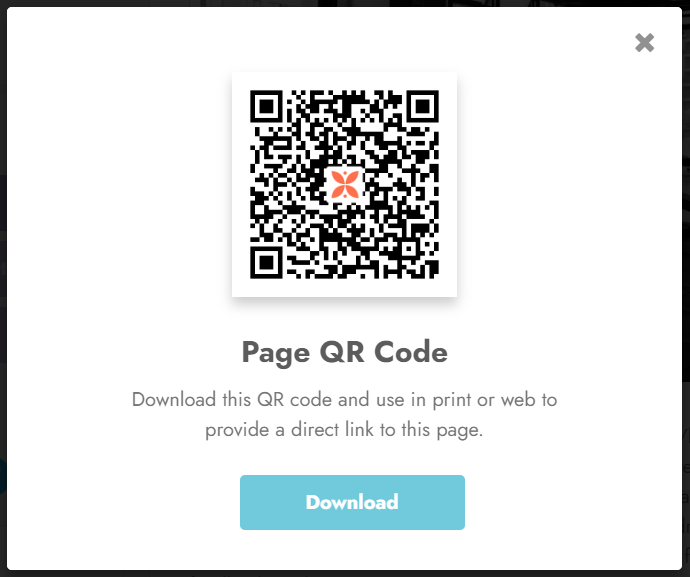 If you need to obtain a bigger version of the QR code (for printing or other uses), click on the Download button to obtain a high-quality PNG version of the QR code.
Branded QR codes
As you have noticed, Grassrootz automatically adds the logo of the organisation/charity that the fundraising page benefits.
If you have access to the Grassrootz admin, you can disable this branding, should you wish to do so.